Yoga units in harmony with the 5 elements, earth,water, fire, air and ether, harmonize and activate us, asanas, pranayama, meditation and mantras accompany us and support us. …
Earth • Prithvi • solid, bones, our body
Water • Apas • cohesion, flow, inner connectivity
Fire • Agni • activation, will, illumination, digestion
Air • Vayu • life force, mobility, exchange
Ether • Akasha • context, what holds it all
‍These 5 elements are a source of remembering, authenticity and remembering the wider view.
We open ourselves more and more to what we really are and will spread love and light into the world.
Morning and afternoon sessions includes meditation, various yoga styls, nada yoga, beach yoga for the water element with dinner by the sea, ecstatic dance in the fire element, mantra chanting for the ether element, to name but a few, and plenty of pranayama appropriate to each element.
Also we will learn more about mantras "Nada Brahma" – the world is sound. Kirtan is the chanting and repeating of holy names. It is a beautiful art to open up in Bakhti Yoga and turn off our thoughts.
Exstatic dance involves breathing, warming up and free dancing to beautiful music, live Dj set by Dj Forrest that will get you in tune with you and stimulate your fire. At the end a relaxation with sound healing
Thursday afternoon is free fro you to relax and do whatever you like
To make this retreat stand out there is wonderful food, each day tailored to the element. Traditional Greek as well as Ayurvedic Indian cuisine lovingly prepared by our chef Siddhart. In the morning a rich and healthy vegetarian brunch made from regional and/or organic products
Mantra Chanting is , , ,
A practice that allows anyone, including non—musicians,
to experience the many life enhancing benefits of singing. A way for us to connect with community,
to feel a part of a vital, larger whole.
A judgement—free space,
where we can come home to ourselves.
A powerful tool for self»exploration,
self—improvement, and conscious evolution.
An elevated space where we can activate
powerful energetic archetypes that serve us in our lives.
A way for us to get out of our heads,
to be liberated from the prison of thought.
An opportunity to connect with the power
of a living tradition that stretches back for thousands of years.
A means to directly experience ourselves
as Vibrational, energetic beings.
The yoga sessions will take place on the roof terrace overlooking the mind blowing Cretan nature and sea.
included are
* accommodation in shared double room (7 nights)
* rich & healthy vegetarian breakfast from locally sourced, organic products plus 6 delicious vegetarian dinner
* all yogaclasses and events plus one dinner at the saeside
Car to go around all week ( sharing)
* you can book also Tibetan singing bowl healing

All levels are welcome!
Classes being taught in English or German.
Donation 1190 euro
Early bird till 01.05. is 990 euro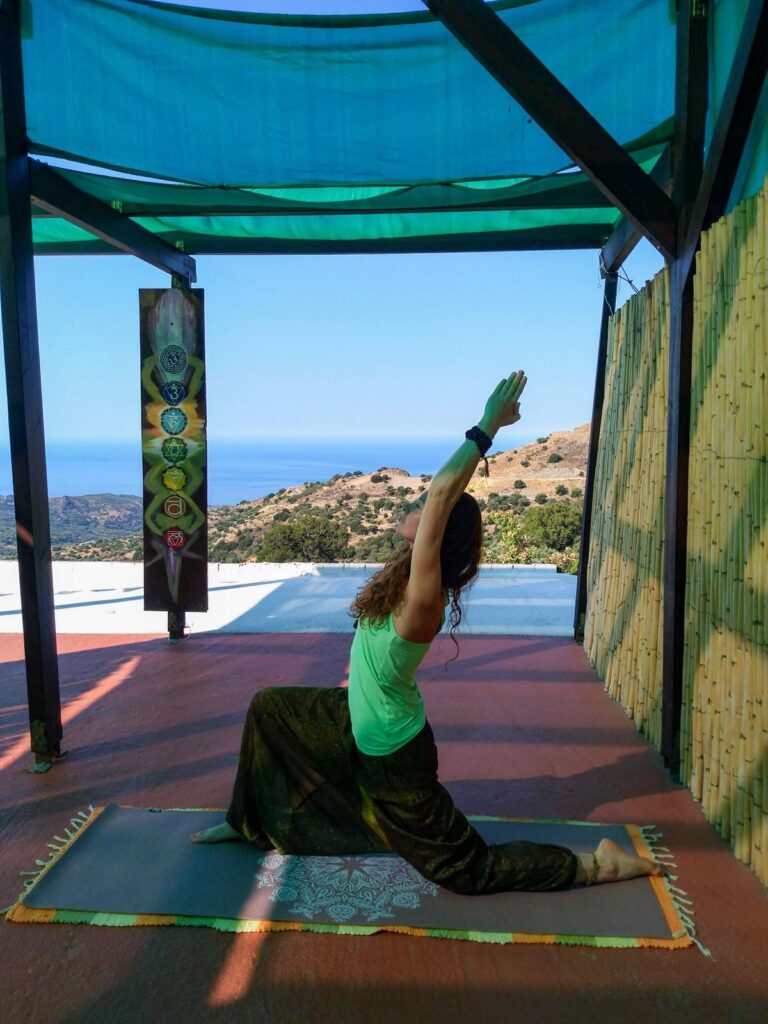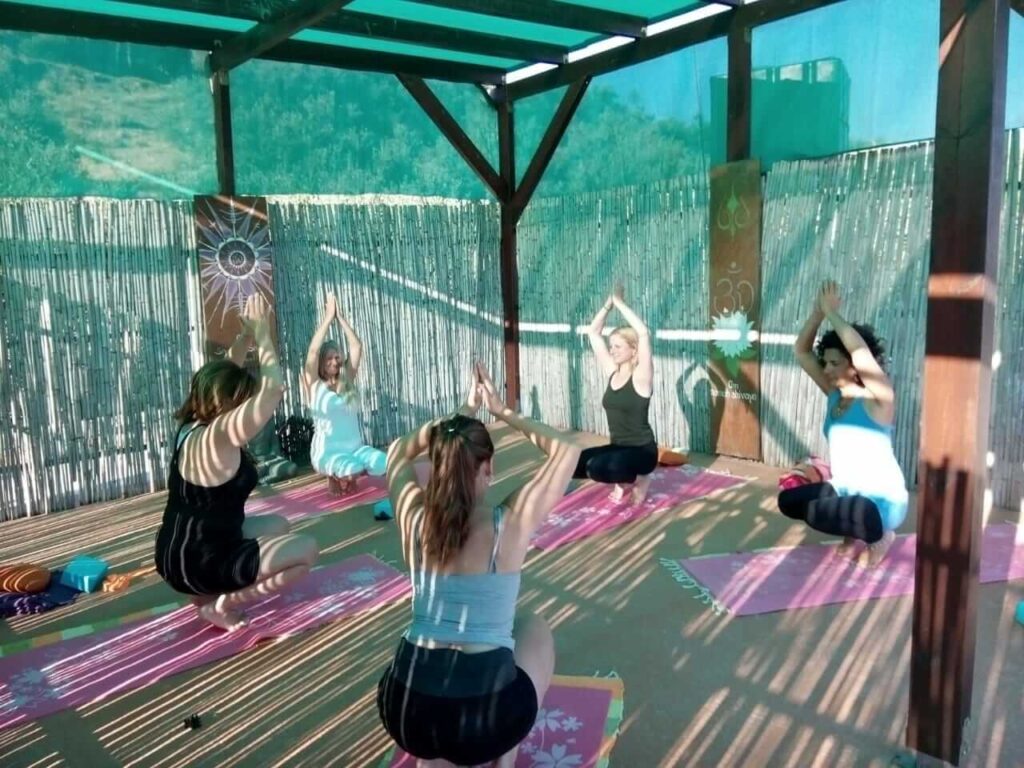 Prices are per person. Not included are flights, transfer , and all extras during the retreat.
Travel information: Book your flights to Heraklion and either book a transfer from Om Shanti or get a bus to Amiras.